At a splash of red and whimsy to your Valentine's decorating with a Big, Bold Heart craft made from upcycled toilet paper rolls.
I had a whole lot of toilet paper rolls which I was saving for the longest time. And now I knew it was their time to shine. I painted them two bright red colors and cut them into threes.
The next step was to find some wire which I bent to look like a heart. This is a similar to what Sustain My Craft Habit did for their simple DIY burlap heart wreath.
I then slipped the painted toilet paper roll sections through the wire so it looked like this.
Next, I added a small chalkboard label at the top of the heart.
Finally, I added some real ivy which had aged to a beautiful leather-like greenish brown color.
And that's it! A beautifully simple and inexpensive heart craft just in time for Valentine's Day.
I have to say that this thing is pretty big. It's about a meter in height. That would be about 3 feet for our US friends.
But I'm really liking big! The heart wreath definitely makes and impact. It had to fill the wall so big and bold was good!!
That was my easy, budget-friendly heart craft – an example of how you can make a big impact with things you can find at home. You have to check out my heart shaped box bouquet for another example of this.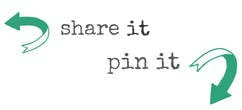 I hope you'll go see my friend Susan of Homeroad's version of this upcycled heart wreath. She made an adorable mini version of this heart craft. Because, you know, not everyone wants to spend their whole lives collecting toilet paper rolls. 😉
If you like what you see, share it with your friends, or save it on Pinterest. If you really like what you see subscribe to my blog and get my adventures twice a week in your mailbox.
Related Posts you Might Like: