Summer is here and the time is right for fixing up our outdoor spaces. You all know where I'm gong with this. Yes, in between melting from the heat wave I've also been working on my balcony. The upcycling of this vintage chalkboard stand was the next project on the list!
Giving New Life to a Vintage Chalkboard Stand
I have a huge outdoor space that needed to be filled up. So far I've made my super easy pallet couch but I also wanted to add ambiance. Today I'm going to share with you how I upcycled it, added a bit of character and gave new life to a chalkboard stand.
This wooden vintage chalkboard stand was in serious need of a makeover if it was going to make an appearance on my balcony. First of all, it had a sticker on the top that I removed. You can see the discoloration below. And secondly, it had that orange plastic piece that would not come out. It was an ad for an orange drink. Obviously something had to be done with it.
Oh and I should point out that this was another "gift" left behind by my former tenants instead of the rent. As you can see I let nothing go to waste. I had a few more gifts from them including the lattice from the colorful fence.
Materials Needed for this Chalk Board Stand Makeover:
Disclosure: This post contains affiliate links for your shopping convenience. If you purchase any of these products through the links, we receive a small commission at no extra charge to you. You can find our full disclosure here.
Old Fashioned Milk Paint Driftwood
Sandpaper
​Paint brushes
The How – To Upcycle a Vintage Chalkboard Stand:
The first step was to clean this dirty chalk board stand. I used a mixture of vinegar and water. I then taped off the wood from the blackboard portion.
Once it was dry I mixed my Old Fashioned Milk Paint. I always use the SafePaint version so as to not get a chippy look. To get a softer blue I mixed a little bit of the driftwood into the soldier blue. I ended up putting 3 coats of paint.
Once the paint was dry, I sanded it down to make it nice and smooth. As you can see from the photos, it was full of imperfections and instead of trying to hide them I decided to embrace them and really show them off. So I distressed them to the point where you could not ignore them. A bit of rustic charm never hurt anyone.
​Next I added Daddy Van's all Natural Beeswax and Lavender Furniture Polish.
​Now it was as smooth as a baby's bottom. And whenever any friends come over I immediately drag them over and have them cop a feel. It is that soft and smooth.​
I applied blackboard paint to the vintage chalkboard to give it a fresh up. It was full of some sort of permanent chalk. Of course we didn't want that.
And finally to take care of those orange plastic pieces on the bottom. They were not coming out easily so instead of fighting with them I just painted over them using the same blue paint mixture. No more orange drink ads!
​ I then asked my sweet daughter to help me. She painted one side…​
This is her version of a white and red flower and vine.​
And on the other side was my version. We painted this work of art using acrylic craft paints.​
​The final touches were to add two knobs so that I could hang my simple tea light lanterns. See how everything is coming together.
Finally, I had to add a rusty hook in the center.​
So there she is!
This is the one side…​
​​And this is the other side, where I've hung a simple wreath.
​It looks great in the evening when the lanterns are lit.​
So you can see that even when life hands me oranges, I always find a way to turn them into orangeade or in this case pretty flowers! I think I've succeeded very well in upcycling this piece and turned a bad situation into something positive.
Now when I look at it I think of how pretty my balcony is going to be when it is all done and I can share that with you all. Now do tell what would you have done with something like this?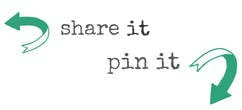 ​If you really like what you see subscribe to my blog and get my adventures twice a week in your mailbox. The form is on the sidebar and your e-mail will never be shared with a third party.
This blog is for entertainment purposes only; my DIY tutorials are not professional advice. Read my full disclaimer here.​
I love it when I get your comments and I will try reply to them or visit you on your blog. ​Please do not add a hyperlink to your comment, otherwise we cannot publish it.