Today I have a super quick project. Now I know that normally I don't do these quick projects, but in this case it was necessary. If you're looking for a diy craft project for your old tshirts or other clothing, learn how to easily upcycle a t shirt into wall art.
My sweet daughter made this t-shirt years ago.
Oh did I ever tell you the girls had a t-shirt business? The older one was in charge of the finances and the younger one was the creative genius. She would sit there and painstakingly copy images onto t-shirts. It was a lot of work, and she burned out after a few months of doing it. But it was her first taste of running a business.
Back to the tshirt. Of course she's all grown up now and she doesn't wear it any more. She wanted to get rid of it. But I, being the proud mama, was not about to let her throw it out! Instead I did an easy tshirt upcycle and made fun wall art.
Just look at that cute face! No way was that going into the recycling bin!
I noticed a stain on the t-shirt and instead of doing the logical thing and washing it, I covered it up instead. In my defense, it was a nasty smudge, so I don't know if it would have come out.
Instead I sewed some pretty buttons on top of the smudge.
How to Upcycle a Tshirt into Wall Art
I had this embroidery hoop lying around the house and figured I'd use that.
I used to do a lot of embroidery when I was younger (read before kids) but now I don't have time at all. It was always a fun and relaxing activity for me.
I placed the tshirt through the hoop and tightened it. I didn't even bother to cut it into a circle. But I did fasten the fabric in the back with a stapler. This ensured that it wouldn't be flying all over the place.
​I also added a brown cord and a black ribbon so I could hang the hoop on the wall. The brown cord matches the wood of the hoop and of course the black goes with her drawing.
You have to admit, I did a pretty good job of hiding the smudge on the tshirt.
How could she have thought I'd let her throw out this little masterpiece?
And so the day was saved and so was that awesome (according to me) tshirt that I easily repurposed into wall art!
​Now spill the beans! I know your kids or nieces and nephews create masterpieces all the time. What do you do with them? Are you a hoarder like me or do you get rid of little gems like this?
For additional t shirt upcycle ideas, check out this easy upcycled tshirt bag as well as t shirt yarn you can make!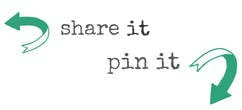 You may also like: