Happy Spring!! It is about time that things have warmed up a bit. It may still be raining but the flowers are blooming and that was the inspiration for this repurposed cordial glasses and saucers pedestal.
It's my favorite time of the month again, the Int'l Bloggers Club Challenge. Each month five friends get together and share different topics from their corner of the world. In the past we have talked about Valentine's Day, and of course our special Gift Swap. This month we're all about Spring.
Celebrating spring when spring is not officially here can be a bit tricky. The bouquet of wildflowers and branches was gathered at the farm the other day. Obviously Mother Nature thinks spring is here, even if the calendar is in denial.
Greece is in full bloom at the end of February, getting ready to put on all it's bling in anticipation of the warmer weather. Last year I also did another post on Spring Flowers in Greece. Take a look at it so you can get an idea of the abundance we have.
These narcissus first show up in January. They fight off frost and winds to make their appearance. They also happen to be my favorite, all crisp and full of scent.
How to make a Pedestal with Cordial Glasses and Saucers
I wanted to celebrate spring by creating a simple project from found objects in my home. I found these glasses … you guessed it, in the basement. They are cordial glasses or sherry glasses. I really am not an expert on this at all.
They were leftovers from my mother-in-law's time, I brought them up from the basement and kept them in my overcrowded china cabinet.
The problem was I never used them. I never drink cordials or sherry. I'm a wine kinda gal! So they just sat there taking up space. Till today!
By gluing them together like you see below, the similar ends together, I was able to give them height for the next step!
While looking through the china cabinet I found these demitasse saucers that had once been part of a set. Sadly the cups have either broken or parted ways with the saucers. I had 4 saucers for every cup.
Time to repurpose some of these as well! I glued them to the tops of the cordial glass. And there, I had a pedestal!
The next step was to paint the saucers white, with some left over chalky type paint. I did three coats and brushed from the edges toward the center.
And that was it. My pedestals made from cordial glasses and saucers.
Decorate your Pedestal
And what did I put in them?
Flowers of course! And a tea light! Here I used almond flowers.
A few flowers that were attached to a succulent of mine. Do you know what they're called? I call them the only succulents that survive outside. Here the tea light was painted a soft green! It's all in the details.
​And some more flowers. You can also see a bit of blue on the saucer. I liked the effect that was created when I was too hasty with my paint job so I left it like that.
Can you tell what their original purpose was? Of course not! "wink"
After I'd finished my project I saw one that looked similar by Sam of Raggedy Bits. Only she didn't have to go to a basement to find her goodies! She found them at a thrift shop! Sigh… wish we had those here.
​Let's put them on a tray.
​
Add some faux pearls with flowers.
Light the tea lights.
And enjoy the arrival of spring!
This was an easy project that took an afternoon with the drying time. And I didn't feel bad about repurposing the cordial glasses and saucers into a spring craft pedestal, since they had no value. In fact I did them a favor because now they sit front and center on my coffee table.
And now for the big question. Should I paint the glass pedestals or just leave them like that? Because you all know I can't leave well enough alone!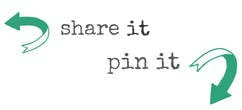 ​And now hop on over to visit my four friends who are also sharing their spring and fall crafts. Simply click here.