Do you have an ugly (yet practical) cubby storage unit that's in need of a complete makeover?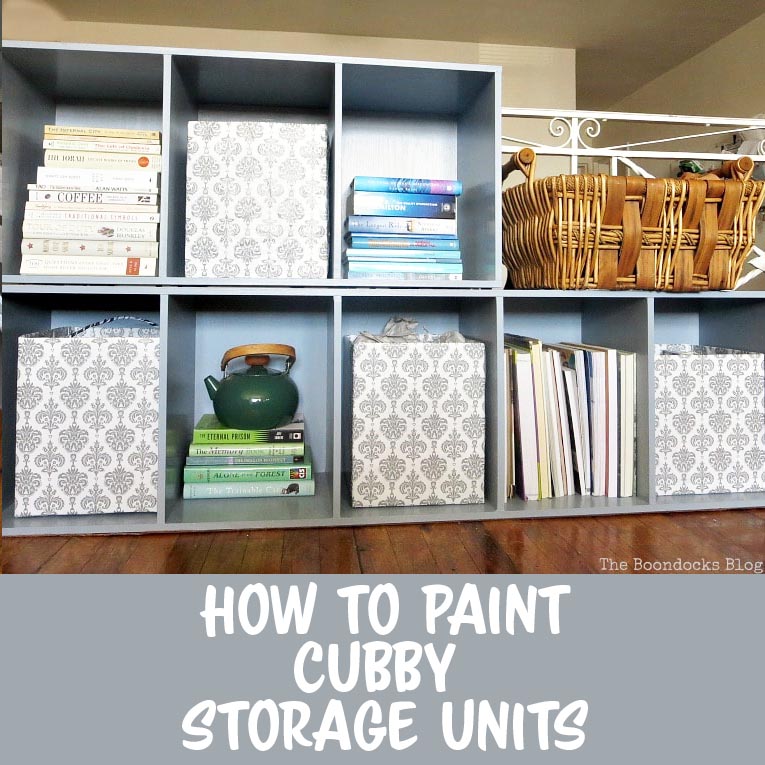 An Easy Cubby Storage Unit Makeover with Paint
What do you do short of tossing it out and buying a new one? The answer is in my motto: "The Power of Paint" . The simplest way to transform something is with a coat of paint.
​See the ugly below? Although my cubby is perfect for holding all my things, it really stands out in my living room in a not-so-good way. The black cubby storage looks inexpensive with it's dark laminate surface but I found a way to solve this problem!
Disclosure: We have not received any compensation for this post. However, we have (and continue to) receive products from DecoArt. This post also contains affiliate links. Should you choose to purchase items through these links we will make a small commission – at no expense to you.
Last year I gave my bedroom a calm, relaxing makeover which involved decluttering the entire space. One of the items that was taken out was this two piece cubby storage unit. There was simply no space for this in the bedroom so I moved it into the living room.
​But first they needed a makeover…and the paint makes all the difference! Just look at how the same Satin Enamel paint completely transformed this wood headboard (without sanding or primer), as well as this painted bathroom vanity and even all these painted kitchen cabinets.
Supplies Needed for Painting a Cubby Storage Unit:
How to Paint Storage Cubbies:
The reason this is such an easy DIY is because DecoArt Americana Satin Enamel paint does not require any priming or sanding prior to painting! Using a soft bristle paintbrush, apply the paint in long even strokes over the entire surface. Avoid using a bristle brush with coarse hair because it leaves all sorts of streaks.
After two coats of satin enamel paint, the cubby storage unit looked like this. I knew it would take quite a few coats to cover the black but as I was painting I changed my mind and decided to go with a dark grey finish.
I added a bit of black to the white and also a tiny bit of beige to warm up the grey to come up with my own custom color. Of course I could have just bought this Decoart Satin Enamel in Smoke Grey* color that but I really like to torture myself. Also, this is a taupe grey* which is also nice.
​Actually in the spirit of decluttering, I am on a mission to get rid of all my paint cans so I just used what I had around. I got this idea from my friend Marie of the Interior Frugalista. Go check out her blog and you can thank me later. She is a wiz with the paint brush!
After a couple more coats of paint, I left it alone for a few days to cure.
If you are working on a piece that is wood and you want to seal in the wood paint you can also use this sealer.
In fact I've also painted laminate furniture many times in the past, on this campaign dresser, this Ikea Malm dresser, using gel stain, on this Ikea desk, and these nasty bookcases. That was a lot of painting!
Finishing Touches and Styling:
I ended up placing the cubbies horizontally on the floor. This way they do not block the sun from reaching that dark dining area. And lucky for me, it was a perfect fit, just grazing the railing.
Once dry it mimics the faux grain of the laminate. The color is grey, but depending on the light it can have a hint of blue, which works fine by me. If you know anything about me, it is my love of blue and how I've transformed the living room into a blue oasis with a cloudy effect accent wall!
Creative Storage Solutions for Your Cubby Storage Unit:
​My storage solution was to take some inexpensive cardboard boxes and dress them up with wrapping paper. You can also use fabric to recover cardboard boxes to make storage bins or wrap tissue boxes in twine for stylish storage containers.
Now I have lots more storage and a place to put all those books which get displaced from their normal spot on the bookshelves every time I get the desire to create vignettes for every season! Oh the first world problems we have!
And that basket makes a nice contrast to the whole grey look. Should I paint it white or leave it as is?
I put some of those felt furniture pads on the bottom of the units so they would have a bit of a cushion too.
​And that is my solution to my storage problem. You can see just how easy it was to see how easy it was to repaint these cubby storage units. I was really glad I could make use of these storage cubbies and in a way that fit in perfectly with the rest of the room.
For more DIY project ideas involving storage, check out my painted Ikea wood crate storage unit and wallpapered bookcase.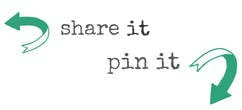 ​Have you ever tried painting laminate?