What type of seaside home doesn't have beach wall art? Well, it was our home until I was able to repurpose found treasures into a lovely coastal-inspired piece worthy of any beachhouse!
DIY Beach Wall Art from Upcycled Items
The other day the hubby made a barrier door for the irrigation at the farm. It basically looks like a giant picture frame. But, he came home and told me it did not fit properly.
I was so excited! I've been wanting to make some sort of beach wall art for a while and when he told me the bad news (for him) I was ecstatic at the thought of inheriting this big old frame to make my coastal creation. After all what sort of a home is near the beach but has no seaside art?
Well as my luck would have it, he came up with a solution and was able to save his door. Which left me with nothing! No frame, no seaside art from a hidden treasure in the dresser.
​Until I spotted this piece of plywood in a corner.
Don't be fooled by the above picture in reality it looked like this. Not exactly the straightest piece of wood. It wasn't much, but it was something I could work with.
I immediately got to work and painted it with a watered down white paint. I was going for that whitewashed beachy feel. You can see the difference between the top and bottom.
I am in the process of cleaning out a dresser (that will be redone soon) and while looking in those drawers I found a treasure. What are these? They are very ineffective door stops… of course they are ineffective, that's why they were in the drawers.
What else did I find in the dresser drawers? These are worry beads in the form of a fish. Why were they in the dresser? I have no idea, because they're pretty cool, just not practical for worrying.
And these knobs. Well, technically I didn't find the in the dresser but ON the dresser. I could use these, the dresser doesn't need them.
​I then pretty-pleased my daughter to paint a lighthouse for me with water colors. This is the same one who has done so many other projects with me such as the black frame and the gift box.
And this wooden boat which had once been the base for a sail picture frame. It was broken a bit on the inside and so was not in use at the moment.
​I gathered some sticks and a piece of white fabric and created a sail for my boat.
We opened two holes one on each side of the wood.
​And screwed on the knobs.
But then I painted them white to blend in with the whitewashed wood.
​Lo and behold I have my Seaside Art from a hidden treasure in the dresser.
Have you figured out what the doorstops are? I've repurposed them as waves.
I may not have inherited the irrigation door frame but I did manage to find many odds and ends that added up to something more than their individual parts.
Now the hubby has got his irrigation door and I've got my beach wall art from hidden treasures in a dresser.
Sometimes you need to lose something in order to find something better. What do you say, is this art or is it just crap? Do you ever think you are going to get something and then the deal falls through?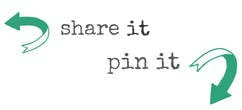 If you like what you see, share it with your friends, or save it on Pinterest. If you really like what you see subscribe to my blog and get my adventures twice a week in your mailbox.
Additional Beach-Themed Ideas you Might Like

​This blog is for entertainment purposes only; my DIY tutorials are not professional advice. Read my full disclaimer here.​
I love it when I get your comments and I will reply to each and every one of them.