The Ikea Hejne shelf is made with untreated solid pine wood so you can paint it and decorate it to match your home decor. Read on to see how I updated and improved the look with this simple DIY.
Disclosure: I was compensated for doing this post with product. However, all the opinions stated here are my own. I only use products I love and would recommend to my viewers.
​I have been slaving away all summer on our small apartment transformation. And believe me I could not have picked a worst time because the summer heat is not your friend when you are trying to sand furniture.
You may remember a few of the projects that I had already done like the Happy Chairs and the Beach Table! We had gone to Ikea to order a Kitchen that we are in the process of putting together now and I had spotted this small Ikea Hejne shelf. I knew I could improve on it with a bit of paint and I had just the spot for it.
But lets start at the beginning. This is what the Ikea Hejne shelf looked like when I opened the box. There were four shelves, four tall pieces of wood, an X piece of metal and lots of hardware.
I tried painting a smart section in a gray color which was not too dark, but quickly realized that milk paint really does go deep into untreated wood. This was a nice color but not at all what I was after. I had to sand it and it did come out for the most part, which made me feel so much better.
Materials Used to Paint the Ikea Hejne Shelf
Disclosure: This post contains affiliate links for your shopping convenience. If you purchase any of these products through the links, we receive a small commission at no extra charge to you. You can find our full disclosure here.
The milk paint comes in plastic bags so I usually transfer it into jars.
Now I have to be really honest with you I paid practically nothing for this Ikea Hejne Shelf. I think it was 20 Euros. And boy did I get what I paid for. You can see below that the wood is not in the best of shape. It is softwood in pine or spruce.
I knew that I would be painting it from the start so it was not really a deterrent. I chose to look at it as a blank canvas.
I like the natural look of wood as much as the next person but this was not going to cut it. I'm not into getting splinters on my fingers!
How to Paint an Ikea Hejne Shelf
I mixed the two colors together adding white to the driftwood to get the desired color I wanted and added equal parts water. I thinned it out just a bit by adding a bit more water.
Mind you, I didn't mix them as much as I should have but there was a reason for this. Some of the white would show up on the wood and create a streaky effect, er… a salt water look it what I prefer to call it. ​I wanted bits of the white to show through like that so I left it.
I would sand it after each coat and then add another till I got the coverage I wanted. I painted it 3 coats in all.
​After the first coat I added more white to the paint mixture to make it even lighter because when it is dry it does tend to become a bit darker. And we have to keep in mind that the sealant will also darken it a bit.
Once dry you can still see the wood grain underneath.
A bit of distressing… because why not! I was channeling my farmhouse self, something I almost never do, even though we do have a farm!
I just read this again and realize that I am making no sense whatsoever. Is it farmhouse or salty nautical I'm after? I guess the heat has melted my brain a bit.
The final step was to add the wax. Put it on and then rub it off with a clean piece of cotton cloth. You can see how much darker it looks now that the wax has been added.
I let it cure for a few days and then put it together. It was super easy and one of those little gizmos was included with the hardware. It even had plastic foot protectors for the bottom. The only thing that give me a little difficulty was the metal X in the back. It is always a good idea to place it towards the center of the unit.
​A bit of styling of my Ikea Hejne shelf and I was done! I guess that solved the farmhouse vs. nautical dilemma.
You will have to forgive me for the photos. The lighting was so bad in this room with lots of shadows that there was no way I could show you the true beauty of this shelving unit.
The wood grain does show through and it looks so much better than what I had originally envisioned.
Originally I had wanted a solid color of gray like in my upcycled bookcases. But this was a more interesting variation. After all I didn't want all the furniture in this room to be too matchy matchy.
This is not a very wide shelving unit. Ikea sells another one which is wider but I chose this one because I didn't want to have a tight squeeze to get to the rest of the rooms.
A better shot of that pretty wood grain peeking through. Oh and did I mention the soft smoothness of the surface? I cannot say enough about that. Remember the before photos with the raw wood and the splinters? Well I have nothing to worry about now! It is so smooth it feels like silk. I kid you not!
Here is a bit of the white showing through. It almost looks like salt water that has aged the piece.
Here is another view of the distressing on the Ikea Hejne shelf, plus and my husband's nautical sign on top.
In case you were wondering all those things you see on the shelves belong to my husband who is an avid fisherman. We found that life saver on the beach and saved it. It graces the wall for now but he may take it to the boat at any moment.
This shelving unit took me a while to paint but I think it was well worth the effort. By using Old Fashioned Milk Paint, I now have a custom look that I am very happy with. And the finish is like butter!! I would say this is a definite improvement for the Hejne Ikea shelf unit.
Would you have painted it a solid color or do you like my method with the wood grain showing through?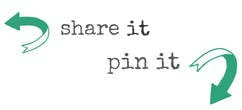 The Small Apartment Series: